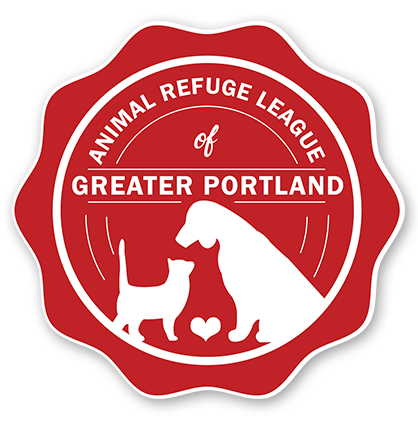 Animal Refuge League of Greater Portland
Not sure which to choose? A GIFT CARD is always the right color, size and style.  Now you can buy and redeem digital gift cards for use in our brick and mortar or online stores, and check your gift card balance right online too!
The Animal Refuge League of Greater Portland is a high-adoption, open-admission facility. There is no time limit on an animal's stay in their care. They do everything they can to ensure each animal has the opportunity for a new beginning, and provide them with the care, treatment, and time they require, before they find their new family.  ARLGP embraces animals who may have health challenges and with a little extra care can be re-homed. The guiding principle is always quality of life for the animal, even if it is obtained with support from medical treatment or diet. ARLGP is very committed to hospice and foster homes, so that each animal receives the love, compassion, and dignity it deserves.
Delivery for donations is always FREE. At check out enter ARLGP (217 Landing Rd, Westbrook, ME 04092) for shipping destination, and choose 'DONATION DELIVERY - Specify Shelter Organization' for shipping method. We will let them know the donation is from you....feel free to write a note in the Comments section at check out too!  Make your donation go a little further by using code ARLGP20, to save 20% on your donation.